THE VILLAGE OFFICER MAY ALSO BE RESPONSIBLE FOR THE CONFISCATION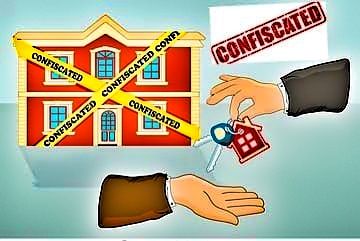 THE VILLAGE OFFICER MAY ALSO BE RESPONSIBLE FOR THE CONFISCATION
Kerala Bank is also on the list.
Thiruvananthapuram : 8 Sept 2021 - A notification has been issued amending the Kerala Revenue Recovery Act to include Kerala Bank, which is responsible for the foreclosure proceedings for the collection of bad debts that are in the hands of the village officers. All the institutions under Kerala Bank except Malappuram District Co-operative Bank are covered under this notification. Under the 1968 Act, all public and commercial banks were included in the list at that time. Village officers have been notified to collect money from 132 institutions, including KSTRC and Civil Supplies Corporation. Although the law is for collecting government arrears, a notification may also be issued under section 71 for the collection of arrears owed by non-governmental organizations and individuals to any other public body.
If the arrears of private companies or individuals are levied up to Rs.5 Lakhs, they will get 5 percent of the amount and if the amount is above Rs 5 Lakhs, the government will get 7.5 percent as a collection charge. The Collector, Tehsildar, and the Village Officer are responsible for collecting arrears under the Revenue Recovery Act through foreclosure proceedings. If the bank's arrears are to be collected in this manner, it is sufficient to inform the Collector. Through the foreclosure proceedings, the village officers will collect the money and deposit it in a bank account. The Revenue Department estimates that 10 Lakhs revenue recovery cases from Kerala Bank have reached the Village Offices. The village offices have 5 employees. With the advent of new responsibilities, their workload will increase and other needs of the public will be delayed.
INPUTS BY – ANJANA Y U ON 23 - april 2022