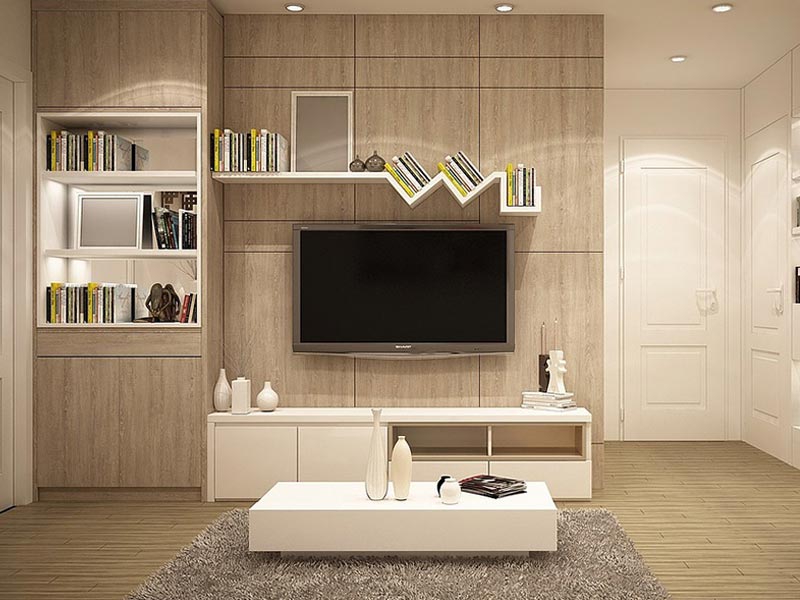 How to choose the right furniture for my house ?
Freestanding pieces are a flexible option, so make your living room work harder with furniture that fits your storage needs.
Freestanding furniture usually comes in matching ranges, giving a room a co-ordinated feel. While not as space efficient as built-in furniture, its major benefit is that it can be rearranged easily and reused in a different room in a new combination if you move house. Stick to a similar style and finish
This is essential if you're introducing new furniture alongside existing pieces, unless it's a statement piece that is intended to stand alone
. Think about the flow of the room
When positioning furniture, make sure there's space to walk around comfortably and allow enough room to open drawers and doors without causing an obstruction.
Mix and match storage pieces
Go for a combination of open shelving to display favourite books or ornaments and closed storage (cupboards and drawers) to hide the clutter you don't want everyone to see.
. Choose your storage carefully
The more furniture you have, the smaller a room can look. Darker woods can look heavy and imposing - not ideal in a small space. Lighter woods, glass, acrylic and gloss finishes reflect light and create an illusion of space. Don't buy on impulse - work out exactly where a piece will go (check the dimensions and measure up) before you make a final decision. .
Opt for hard-working designs
If space is limited, look for coffee tables with shelves and drawers, a nest of tables instead of a side table, or lidded footstools with space for storage inside.